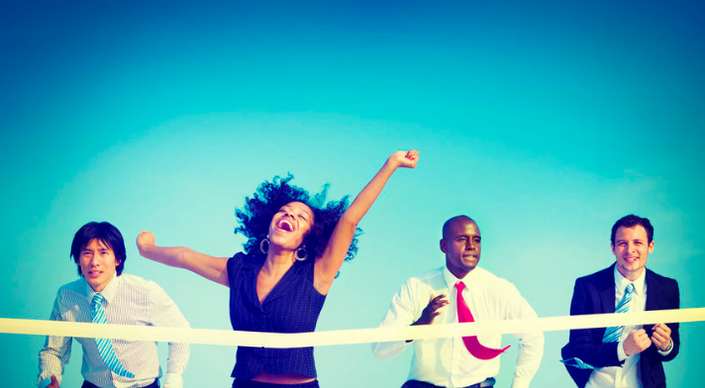 The ProFellow Accelerator Course for Graduate School Applicants
Find Fully Funded Graduate Programs and Prepare Your Winning Application Using the MATCH ME Formula
Enroll in Course
Limited Time Offer!
For the next 30 minutes, you can save $500 on the regular enrollment price for the ProFellow Accelerator Course (that's 50% off!)
Choose the monthly payment plan and enroll for just $99 today.
About the ProFellow Accelerator Course:
Learn How to Find and Win Full Funding to Complete Your Master's or Doctoral Degree at a Leading University
Fully funded graduate programs and fellowships can provide you the funding, autonomy, mentorship, network and prestige you need and desire to achieve your next big career goal.
But, fully funded programs can be hard to find.
And many graduate programs receive hundreds of applications from highly qualified candidates.

If you're eager to earn your graduate degree
and achieve *full funding* to avoid student loan debt
and are open to being a full-time, on-campus student
but
you're not sure you have what it takes to be competitive applicant for top master's and doctoral programs
you don't know how to translate your skills and experiences into a compelling application story
you're clueless about the role of professional networking in the admissions process
and you wish you knew the formula to preparing a competitive graduate school application

this is the program for you.
Your Instructor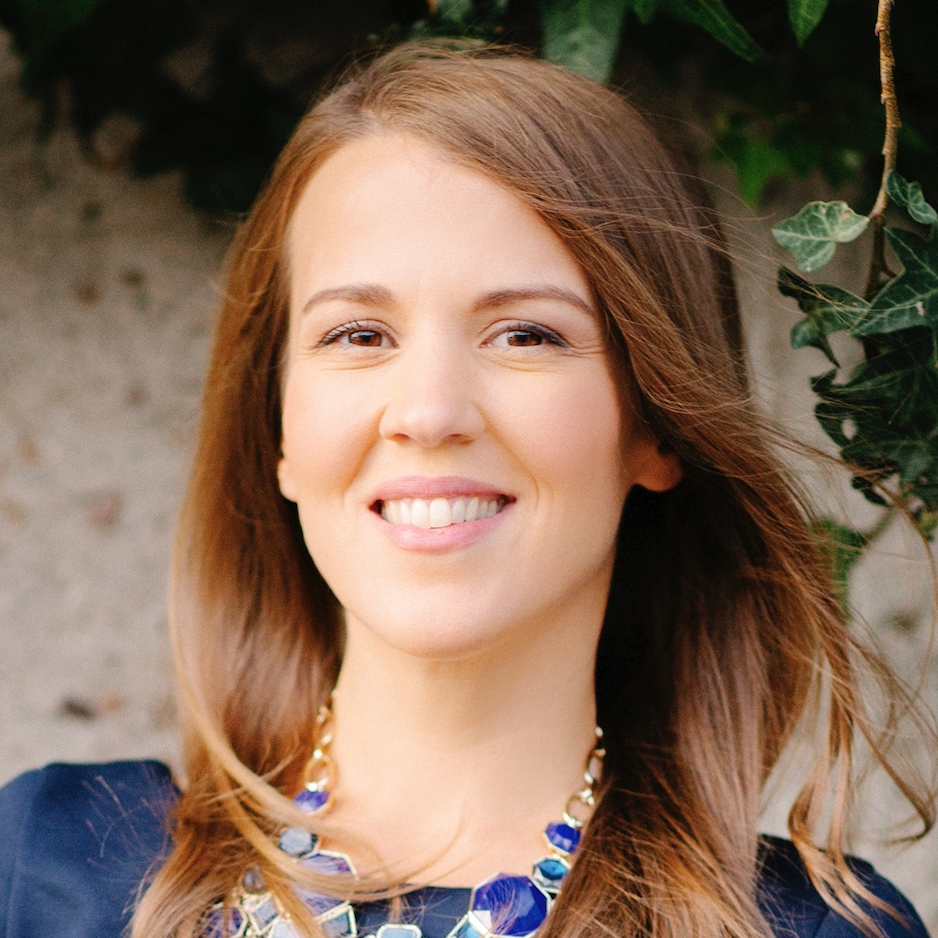 Hi, I'm Vicki! I'm the Founder and Director of ProFellow.com, the world's leading online resource for information on professional and academic fellowships. I'm a four-time fellowship winner, a top PhD scholar, and award-winning social impact entrepreneur. I teach insider strategies on winning competitive funding awards and entrance to top graduate schools. I've worked with hundreds of successful applicants and interviewed thousands of award winners. I created this course to share my unique application formula with people who aim to do something exceptional.
Here's why I want you to join.
In the ProFellow Accelerator Course
you will find fully funded graduate programs and other awards
that meet your eligibility and fulfill your goals
AND
you'll learn my unique formula for preparing a winning application.
Through my formula, I've won four highly competitive professional fellowships (with a 5% acceptance rate or less), gained acceptance to Ivy League graduate programs, was awarded a full funding package to complete my PhD, was selected for Nasdaq's Milestone Makers globally competitive business accelerator, and even landed a senior level position on a U.S. Congressional Committee at the age of 30.

I've also interviewed thousands of fellowship winners for features on my site ProFellow.com, the world's leading online resource for information on fellowships. When speaking with award winners, I ask - how did you give your application an edge?

These unique findings also inform my MATCH ME formula for a winning application.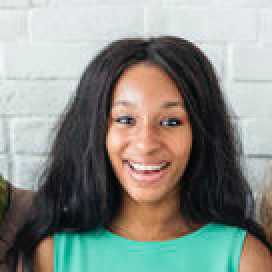 "I once thought I would have to take out more than $100K in student loans to pay for graduate school. I deferred the one school I got into last year, took the ProFellow Accelerator Course, and followed Vicki's guidance to a T. I'm proud to share I was accepted to not one, but THREE, fully funded PhD programs in Public Policy and a Master's program offering an Assistantship covering my full tuition. I can now choose the one I prefer! Without this course, I never would have found these programs on my own and I wouldn't have been aware of all the steps I needed to take to be a competitive candidate. This course is making it possible for me to complete my graduate degree without debt and take the next step in my career. I can't recommend it highly enough!"




Michelle B., 2019-20 Fully Funded PhD Student
What You Will Learn
Module 1: Find Fully Funded PhD and Master's Programs

How to choose between a Master's or PhD program for your career goals

Learn why some doctoral and master's programs pay their students to attend

Learn about "full funding" packages: a full tuition scholarship plus an annual stipend

Strategically research fully funded graduate programs in your discipline in the U.S. and abroad

Connect with faculty during the application process - an important but little-known step

Identify 5 or more fully funded graduate programs that you can apply to this year
Module 2: Get Inside the Mind of the Selection Committee
Learn the 7 fundamental elements of a winning award application (the MATCH ME formula)

Learn how to identify what the selection committee is really looking for in candidates

Do your 3 step investigative background research on the program

Outline your Perfect Candidate Profile: highlight the experience, skills and character traits that will enhance your candidacy
Module 3: Outline your Winning Application Story
Apply the 7-part MATCH ME formula to outline your unique application story

Narrow your career goals to one highly specific goal

Write your Perfect Candidate Bio

Execute high-impact networking strategies to strengthen your candidacy
Module 4: Nail your Pitch in Writing: The Personal Statement
Learn the anatomy of a winning personal statement

Complete my unique exercise to choose your eye-catching opening story

Outline your 5-part personal statement that nails every selection committee question

Write your winning personal statement draft in one weekend or less
Module 5: Get Extraordinary Recommendation Letters
Learn why an excellent recommendation letter is within your control


Make your recommendation letter asks (including templates for approaching people you have not spoken to in years)

Prepare your detailed recommendation letter documents for your referee
Module 6: Create an Exceptional Research or Project Proposal (for PhD Applicants)
Express your potential as a scholar when you have little to no research experience

Learn how to use Google Scholar for all your research proposal needs

Learn how to effectively summarize the current "state of the science" in your field

Choose an appropriate research method

Effectively format your research proposal to quell all selection committee questions
Module 7: Give Yourself (Another) Edge over the Top Applicants
Apply the "Zing" factor to give your application an edge (my most popular session!)

Hone your verbal pitch: explain what and why succinctly
Module 8: Get Effective Feedback from the Right Reviewers
Use my questionnaire template to get helpful feedback from your reviewers

Know when to stick with your "gut"

Submit your application on time and celebrate your success
BONUS Module: Interview Secrets of Successful Candidates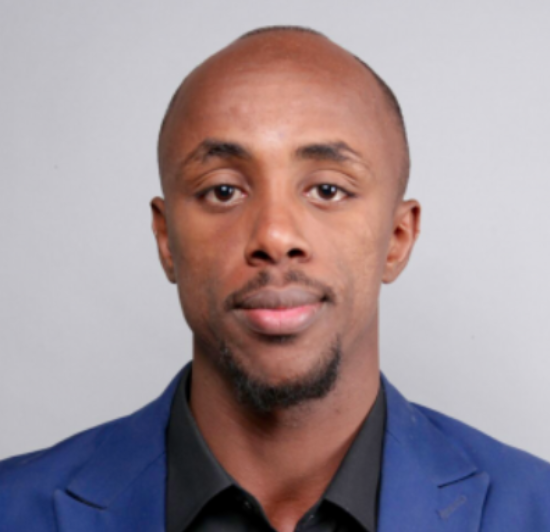 "I'm pleased to tell you I was selected for the 2017 Rotary Peace Fellowship from among 540 applicants globally! I received a full scholarship to pursue a Master's at the International Christian University Rotary Peace Center in Tokyo, Japan. I could not have done this without your detailed application tips and guidance. Thank you for providing me the tools needed to win this life-changing opportunity."

- Saeed Jama Abdi, CEO & Founder at CEDS
What you need to know
I'm no genius. I just have a formula.
I was a B average student in college. I was not in Honors. I was not a campus leader. No one encouraged me to apply for fellowships. In fact, my senior advisor discouraged me from "wasting my time".

I applied to my first competitive professional fellowship, the New York City Urban Fellows Program, because it offered my dream job in New York City. I knew my chances of acceptance were slim, but here's the thing about me... I love a good challenge.

Rather than aim to be "the best" applicant, I set out to be the most prepared applicant. I learned how to get inside the mind of the selection committee so that I could deliver an application that was authentic, aspirational and exceptional among candidates. This approach changed the trajectory of my career forever as I applied it to every competitive opportunity that I've won.
Fast forward 20 years.
Despite my lackluster undergraduate grades and GRE scores, I learned the secret to expressing my potential to selection committees.

I was selected for 4 highly competitive professional fellowships in the U.S., Germany and New Zealand, including a Fulbright.
I earned my MSc in Public Health and my PhD with a full funding package from GNS Science.
I became a top academic and earned the Dean's Award for Exceptional Theses, ranking my PhD dissertation in the top 10% of all PhD graduates in my university.
I achieved success through understanding the needs and desires of selection committees, effectively pitching my future potential, and going *the extra mile* in each and every application.
You can too!
You'll learn all about my unique approach to applications, honed over 20 years of experience, in the ProFellow Accelerator Course.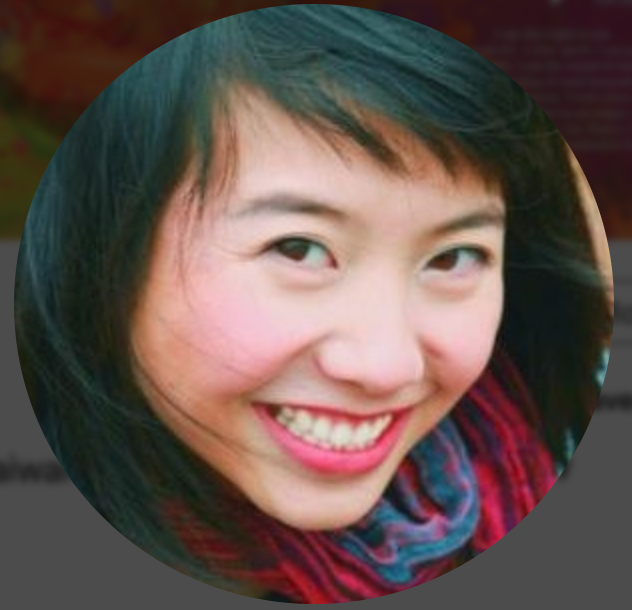 "Prior to this course, I've always written my essays and submitted my applications at the last minute because for the life of me and my lack of street smarts, I just could not figure out how to break down every aspect of the application process and have been a serial procrastinator for the past decade. I honestly never thought it'd be possible for me to compile an application, and write (and edit!) essays across several months, but now I know I can! The lessons you taught us will carry us through life. It was only because of the support from you that I was able to submit my strongest application to date."
- Sunny H., 2019-2020 Fulbright Fellowship Winner!
The Guarantees
I cannot guarantee that you will gain entrance to a graduate school by taking this course. Just as no college advisor can guarantee you'll gain acceptance to Harvard and no athletic coach can guarantee you'll get drafted for a pro team, the same principle applies here: even when you are a great candidate for an award, there are elements of the selection process that are out of your control.
My promise:
What I can guarantee is that if you complete this course and execute my strategies, you'll create your strongest application possible and learn writing, negotiation, and social psychology techniques that will significantly improve your chances of success for any competitive opportunity throughout your career. I will help you find your edge. If you are not 100% confident that you can create a winning application for an award with a less than 5% acceptance rate, you will be after completing this program.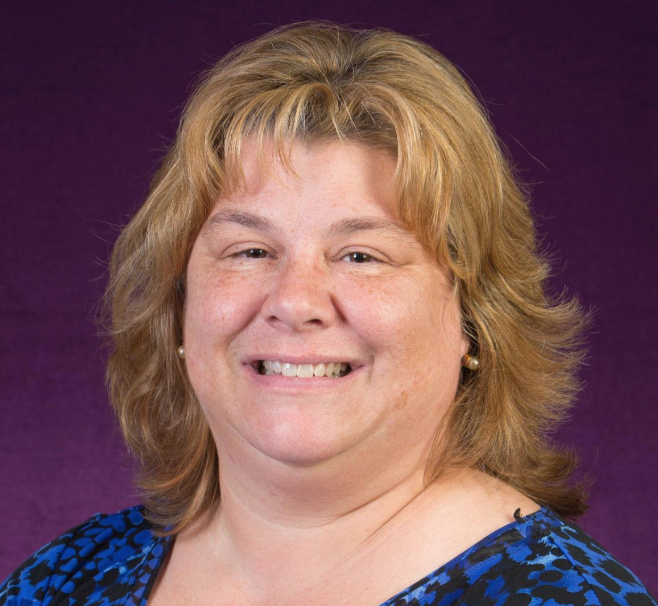 "I have been an educator and mentor for 25+ years and I found Vicki's workshops to be the best career and application trainings I have seen. I wish I had been giving information to my students over the years in the way that Vicki does."
- Kathy Cox, Assistant Dean & Fellowship Advisor, East Carolina University
Frequently Asked Questions
How long does it take to complete the ProFellow Accelerator Course?
The best answer is, it depends on you and your situation. Most students can complete the ProFellow Accelerator course in 8-9 weeks (1 module per week). However, preparing one or more applications for fellowships or graduate schools takes longer. If you have a deadline that is less than 2 months away, I suggest starting right away! If you have a deadline that is more than 2 months away, I also suggest starting right away! The more time you have to edit and improve your application, the better. I recommend you set aside 2 - 5 hours per week to go through the video modules, complete your exercises and prepare your applications.
How long do I have access to the course?
How does lifetime access sound? After enrolling, you have unlimited access to this course for as long as you like - across any and all devices you own.
What are fully funded graduate school programs?
Fully funded graduate programs are master's and doctoral programs that provide a full funding package to admitted students. The package includes a full tuition scholarship and an annual stipend (typically $18K - $45K) for the duration of your enrollment. (In other words, the university is paying YOU to attend!) Fully funded graduate programs are almost always for full-time, on-campus students. The funding often comes in the form of an Assistantship, which is a part-time job with the university that provides a salary (called a stipend) and a benefit of free tuition. Funding packages may also include health insurance, housing, childcare subsidies and other benefits. There are fully funded graduate programs in the U.S. and abroad.
Can I get 1:1 advising as well?
Yes, if I have availability. 1:1 advising and one-time application review are an additional price. Please contact me, Vicki Johnson, at info@profellow.com for current pricing and availability.
Where can I ask questions as I go through the course?
I offer free, twice monthly "Office Hours" in Zoom. During "Office Hours" you can ask me any question directly and receive support from our community of ProFellow Accelerator students who, like you, are seeking to do something exceptional.